---
Putting Patients First
---
Welcome to Fifth Avenue Urology, the practice of Drs. Michael S. Brodherson and Yaniv M. Larish. We are located in Manhattan, in New York City's beautiful Upper East Side. We offer the most advanced state of the art diagnosis and treatment for all problems of the male and female urological and reproductive systems.
Dr. Brodherson has been the Interim Chief of Urology at Lenox Hill Hospital and Dr. Larish served as the former chief resident in the same department. They are both focused on providing exceptional, detail oriented, unrushed, and compassionate urological care to men and women of all ages. Both physicians view the ability to practice medicine as a privilege, not a right. They treat their patients with respect, professionalism and compassion.
---
Call 212-675-3186 to schedule an appointment today
---
Michael S. Brodherson, M.D.
Dr. Brodherson has been in the private practice of urology on New York's Upper East Side since 1979 when he finished his training at Lenox Hill Hospital. He is known throughout the New York metropolitan area as a senior, highly skilled, capable and compassionate general urologist with vast expertise in his field.
Besides a full office practice, he has a special interest in the urologic care and treatment of complex surgical and gynecological operative procedures involving urology secondarily. Since Dr. Brodherson has extensive experience in open urologic procedures he is an ideal expert consultant for these complicated cases of other specialties and is well known to be available on an emergency basis for immediate consultation in such matters.
Read more about Dr. Brodherson >
Yaniv M. Larish, M.D.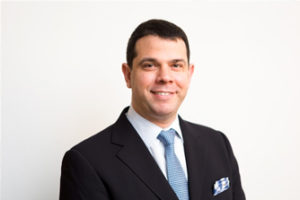 Dr. Larish is a urologist and surgeon treating women and men with a variety of urological conditions. His expertise is in treating complex kidney stones, enlarged prostates (BPH), incontinence, erectile dysfunction, infertility, and urological oncology (prostate, bladder, kidney, and adrenal cancers). He is an expert in general urology and is often consulted for second opinions.
Dr. Larish's dedication to patients and their families drives his belief in prompt evaluation and care. He treats all his patients like family. As such, same day appointments are available for urgent issues and house calls can be made in select cases.