In simple words, OAB, short for "overactive bladder" in urology refers to experiencing the frequent urge to urinate. It can trigger urine loss (involuntary) and cause urinary incontinence in an individual. The condition affects millions of people around the world and in the US as well. However, most experts believe that women are more prone to overactive bladder conditions and health risks compared to men. Overactive bladder conditions aren't easy to deal with, so doctors suggest being proactive in identifying any symptoms or causes for them.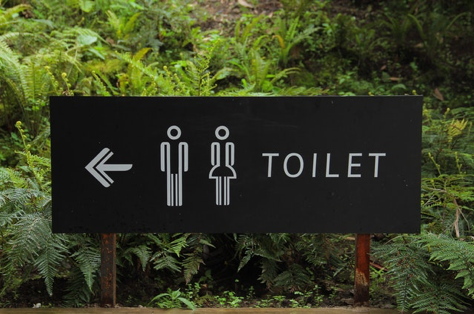 People with overactive bladder conditions keep going to the restroom over and over again due to frequent urination urges. This causes most affected people to limit their social interactions as it can be difficult to control these urges and simply urinate at a later time. This can affect the quality of life, and some patients have also remained isolated and depressed before finding the right medical solution.
Symptoms
If you don't have in-depth knowledge of what an overactive bladder condition is, then you can learn about the most common symptoms here. Learning symptoms and causes of OAB will keep you informed and proactive in identifying the health disorder at an early stage leading to better recovery and treatment chances. As per most experts, overactive bladder severity is measured in terms of urination frequency and the intensity of the urge. Here's a list of common overactive bladder symptoms:
Involuntary urine loss frequently
Frequent urination urges (some people go over eight times within 24 hours)
Uncontrollable urge to urinate
Urine loss when laughing too hard
Waking up multiple times at night to urinate
The symptoms can vary from patient to patient and worsen quite rapidly if not attended to on time. After early detection of symptoms, you can secure better chances of improving your overactive bladder condition.
Complications
Any type of incontinence, especially an overactive bladder, adversely affects your quality of life. Overactive bladder symptoms are clearly a sign that leaving the condition unchecked can have a negative effect on your lifestyle:
Anxiety
Depression
Sexual issues
Emotional distress or depression
Normally, women with incontinence have two different types simultaneously, i.e., stress and mixed incontinence. Stress incontinence refers to physical movement/ activity that results in involuntary urine loss. Such movements could be anything from coughing and sneezing to exercising and laughing. In any case, there's no guarantee that solving the overactive bladder health condition will be an automatic recovery for stress incontinence conditions. You may have to take advice from a reputable urologist to get the right treatment methods.
Treatment Options
There are multiple treatment strategies comprising a combination of medical solutions to improve overactive bladder symptoms. Let's take a look at some of the main treatment options that reputable urologists offer patients.
Percutaneous Tibial Nerve Stimulation (PTNS)
PTNS is similar to bio-shock therapy but doesn't involve any harsh electric shocks that pass through your body. Your expert urologist will use a thin needle to pass through the skin right beside your ankle. The thin needle will be used to deliver electrical stimulation to the tibial nerve and then to the spine. The said electrical stimulation will directly affect the nerves that enable bladder control (as they will be connected to the spine).
Normally, expert urologists suggest going for PTNS treatments once every week for a 12-week period to treat overactive bladder symptoms.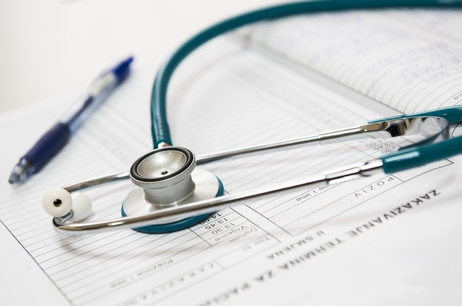 Bladder Injections
This requires the urologist to inject Botox (scientific name: OnabotulinumtoxinA) into the bladder. The protein in the solution relaxes the bladder tissues leading to a reduction in frequent urination urges and even intensity.
It's helpful with severe urination urge and incontinence. While the treatment is highly effective as per the most reputable urologists, they're a recurring form of medical solution. You may have to get your bladder injections every 6 months to keep the bladder tissues in a healthy condition.
Medication
Firstly, vaginal estrogen therapy is aimed at strengthening the tissues and muscles inside the urethra. The therapy is most useful for women who have gone past the menopause age threshold and require immediate care for their incontinence issues. Vaginal estrogen comes in different varieties, including a ring, tablet, cream, or suppository. Experts believe that overactive bladder symptoms typically improve after vaginal estrogen therapy.
Most medications are aimed to relax the bladder and pelvic muscles resulting in occasional discomfort relief. Since an overactive bladder can cause involuntary urine loss, the medications ensure control over pelvic muscles to resist the frequent urge to urinate.
Overactive Bladder Urology: Conclusion
Fifth Avenue Urology is the office practice for one of the top urologists in NYC, Yaniv Larish, M.D. As one of the top practitioners in the field of urology in NYC, he offers compassionate urological care for both men and women. He has cared for countless patients and dealt with dozens of urological health conditions and effects.
Dr. Larish specializes in expert treatment of all urological conditions. Call Fifth Avenue Urology today to book an appointment or consultation:
FIFTH AVENUE UROLOGY
Dr. Yaniv Larish
4 East 76th Street
New York, NY 10021