Although many women experience urological conditions and diseases, very few seek proper medical care. Studies suggest that this is often because of the ratio of women doctors and specialists in the Urology departments.
Urology deals with problems pertaining to the urinary tract system. This includes organs such as the ureter, urethra, kidneys, bladder, and other reproductive parts in men and women alike. These organs are vital to manage and eliminate urinal waste from the body.

(Source)
Our medical care agency can help you get in touch with professional and compassionate urological experts. Visit our website here. Below are some of the most common and general urological problems that women experience due to several reasons during their lifetime.
5 Urological Problems Women Face
Women often face the following urological problems, each of which can vary in severity.
1.     UTIs
Urinary Tract Infections occur due to the accumulation of bacterium in the urinary tract or urinary organs (such as the bladder). The bacterium causes infections that cause disruptions in routines, leading to unhealthy symptoms. If left untreated, symptoms can reach chronic levels.
Unusual smell in the urine
Difficulty urinating
Starting and stopping trouble in urination
Burning and irritating sensations while urinating
These symptoms disturb your mind and body equally. The urge to urinate frequently bothers your routine. Moreover, mental stress can develop when you fail to control urination.
2.     Pelvic Issues
Pelvic muscles support the vagina, bladder, and rectum. These are bowl shape groups of muscles present in the lower body. Post-childbirth can cause issues in pelvic muscles' working. Pelvic floor therapies help reprimand these issues. Symptoms of this urological problem include:
Pain during intercourse
Pain in the lower back and between hips
Trouble in starting and stopping urination
Dripping at the end of urination
Common causes of this include not relaxing the pelvic muscles enough post-childbirth, and in severe cases, it may be due to a serious injury or an accident.
3.     Incontinence Postpartum
This condition is also persistent in many women after childbirth. Sudden leakage of urine occurs due to certain actions such as coughing, sneezing, jumping, etc. Immense weight gain is an additional factor in unintentional leakages. This makes it harder to control the urge to urinate and may lead to embarrassment and disruptions in your daily life.
In such a scenario, you can consult with female urologists at our urology agency. Check them out here. Treatments include pelvic floor therapies and medications on the advice of your medical specialist.
4.     Overactive Bladder and Bladder Syndrome
This is most common in women of old age. However, it can occur in young women also. This causes a woman to urinate more than often. Sometimes, women may feel the urge to urinate during most parts of the night, as well as several hours of the day. This is completely similar to Incontinence.
However, Bladder Syndrome is relatively painful for some women. They may feel a full bladder all the time, so a need to urinate frequently occurs. This uncomfortable and depressing condition can also cause pain during urination and intercourse.
5.     Prolapsed Vagina
This condition is post-childbirth. During childbirth, the walls and muscles of a woman's vagina stretch, causing these muscles to grow thin. Thinning remains for long periods of time due to insufficient relaxation in the pelvic and vaginal area of the body.
Due to weak vaginal muscles, the organs around become displaced. This causes swelling or bulging in the vagina. This swelling can cause discomforts to the woman sitting or even standing in a specific posture. Intercourse activities also feel painful.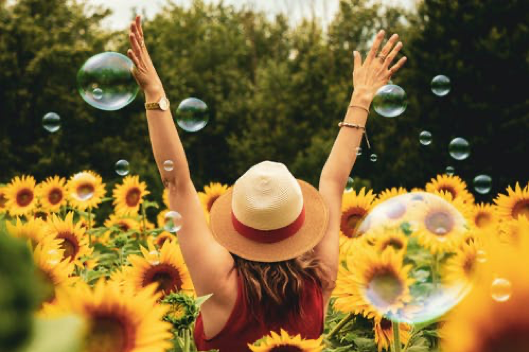 (Source)
Urologists at Fifth Avenue Urology can help you if you have the condition of a prolapsed vagina. So give contact us here to learn out about appointment scheduling.
Top Urological Problems Women Face: Consult An Expert
Fifth Avenue Urology employs various professional and certified urologists who have bested their careers in the field of urology. At Fifth Avenue Urology, doctors feel privileged to practice medicinal care. With compassionate, respectable, and patient experts of urology, you can begin the treatment process right away.
Health of the urological areas of the body is vital to a healthy life. Give us a call at 212-675-3186. You can also visit us in person at
Fifth Avenue Urology
4 East 76th Street
New York, NY 10021
---
References: