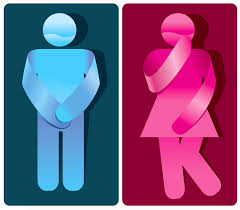 Generally speaking, urinary incontinence is a grave health issue where an individual's ability to hold urine weakens or is completely lost. It is prevalent in geriatric or old people, and is more predominant in women, compared to men.
Urinary incontinence: Causes
We at Fifth Avenue Urology have observed that urinary incontinence could adversely affect the normal life of the patient. Those diagnosed with UI tend to become depressed, and may avoid going out altogether. Whenever a UI patient steps out, he or she ensures that a bathroom is always available close by.
For dealing with the embarrassing problem, we always advise patients to restrict their fluid consumption, and always keep diapers handy. The chief causes of urinary incontinence include:-
Obesity
Aging
Surgical procedures like hysterectomy
Menopause
Childbirth
Pregnancy
Benign prostate hypertrophy (BPH) or an enlarged prostate
Idiopathic factors (unknown causes)
Diabetes
Stroke
Parkinson's disease
Urinary tract infections including prostate infection and cystitis
Specific medicines
Compromised functioning of the urinary bladder due to aging
Symptoms of urinary incontinence
Uncontrolled urine leak is the most obvious symptom of urinary incontinence. The frequency and severity of the complication determines the type of UI. The most common form of UI is stress incontinence and usually is prevalent in menopausal women and women of child-bearing age. Involuntary urination happens due to sudden and excessive pressure (stress) on urinary bladder and sphincter muscles.
The other most widespread form of UI called 'overactive bladder' or urge incontinence. The severity or urge to urinate is so intense that patients do not even get the time to go to the bathroom. The other less common UI types include mixed incontinence, overflow incontinence, functional incontinence, and total incontinence. Other common symptoms of UI are:
Involuntary bed wetting
Going to the bathroom several times in a day
Constant release once the bladder is filled with urine
Urinary Incontinence Treatment
There are several treatment methods and options for urinary incontinence. The form of UI a patient has and also the person's age, mental and physical wellbeing will determine the treatment type. The treatment methods for stress incontinence include:
Kegel exercises (pelvic floor workouts)
Bladder training (training to delay the event, double voiding, and maintaining a toilet schedule
Medications (topical estrogen, Anticholinergics, and Imipramine, and TCAs (tricyclic antidepressants)
Medical devices (sacral nerve stimulator, Botox, radiofrequency therapy, Pessary, urethral inserts, and bulking agents)
Surgery is the last option when the above treatments prove ineffective. The surgical procedures comprise:
Insertion of artificial sphincter
Colposuspension
Sling procedures
Prolapse surgery
Conclusion
We recommend UI patients who visit our chamber to make a few lifestyle changes. For instance, our urologists advise the patients to place a portable commode besides their bed. We also advise patients to stay at home as much as possible, carry extra clothes and wear absorbent pad when stepping out.
Fifth Avenue Urology, situated in the Upper East Side locality of NYC's Manhattan Borough has cemented its goodwill as a specialty urological clinic. The urologists at our reputed urological care center have dedicated themselves to the cause of providing the entire gamut of urological services. Our expert physicians, Dr. Leonard Glickman, Dr. Larish, and Dr. Michael S. Brodherson take advantage of the latest treatment methods, and diagnostic tools and techniques for dealing with a wide range of urological complications.
Our specialists at Fifth Avenue Urology can deal with any type of UI problem. We encourage UI patients to visit our website for full information and to schedule a consultation. 
———
References
https://www.mayoclinic.org/diseases-conditions/urinary-incontinence/diagnosis-treatment/drc-20352814