Kidney Cancer Overview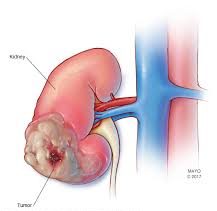 Renal or kidney cancer stands for any cancer about the kidney or kidneys. We reiterate to our patients that hypertension, smoking, obesity, and aging constitute high-risk factors for the occurrence of kidney cancer. Kidney cancers chiefly develop in the renal pelvis and renal tubule-two vital sections of kidneys.
One out of every sixty-three individuals in their lifetime is diagnosed with kidney cancer. Of all the prevalent forms of cancers, kidney cancer happens to be one of them. Kidney cancer predominantly affects people in the 50-80 age brackets.
Treatment methods
The kidney cancer type and stage determine the appropriate treatment technique. We also consider the patient's age, overall health, and his or her preferences before recommending an appropriate therapy. Unlike most other types of cancer, kidney cancer does not abate or heal with radiotherapy or chemotherapy.
Therefore surgery is the only option for dealing with cancers of the kidney.
The First Three Stages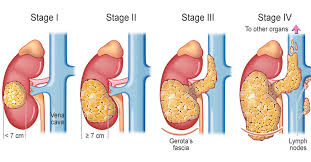 In the first two stages, cancer remains inside the kidney. However, from the third stage onwards, the carcinogenic cells metastasize or spread to adjacent lymph nodes or arteries. The cancerous growth at stages I and II are removed surgically using two distinct processes-partial nephrectomy and radical nephrectomy.
Partial nephrectomy involves eliminating a specific section of the kidney. This method is usually resorted to for tumors with diameters up to 7cm. For tumors of larger size, radical nephrectomy (where the entire kidney is excised) is the way to go.
Sometimes, the lymph nodes lying close to the kidney are also removed, particularly if they've expanded and swollen. For stage III kidney cancers, the affected veins and lymph nodes need to be dissected for removing the entire affected part. There is a high likelihood of cancer recurring even after undergoing surgery.
However, starting patients on Sutent (a targeted medication) could help alleviate the risk to a great extent. We make it a point to discuss the risks and benefits of taking sunitinib (Sutent) as the drug usually has powerful side effects. Unfortunately, patients with grave medical issues cannot opt for surgical treatment.
Nevertheless, such patients can benefit from localized treatment techniques like arterial embolization, radiofrequency ablation, and cryotherapy.  However, the chances of cancer returning to the very same area remain very high with localized treatment methods.
Stage IV treatment options
Kidney cancer at stage IV emerges out to affect the adipose tissues surrounding the kidney, lymph nodes, and other nearby or distant organs. Treatment again depends upon cancer's extensiveness and the patient's general wellbeing. Surgery remains an option in the rare event of cancer staying localized to one specific area, and the patient is quite healthy.
In most cases of stage IV kidney cancers where the patient's health deteriorates considerably, surgeons recommend immunotherapy (targeted therapy) along with surgery.
Outlook
The National Cancer Institute uses the '5-year survival rate' as the standard for determining the proportion of people still alive, five years after treatment or diagnosis.
Fifth Avenue Urology
Our urologists, Dr. Michael Brodherson, Leonard Glickman, and Yaniv M. Larish are fully conversant with the urological system's complications. At the same time, we're adept in performing traditional as well as modern-day treatment procedures. Our urology practice, Fifth Avenue Urology, situated in Manhattan's Upper East Side, furnishes a congenial and empathetic ambiance for consultation and treatment.   
We hold a frank discussion on every conceivable urological condition with our patients and recommend the appropriate treatment options. We strongly believe in offering valuable information about various urological problems to our patients based on diagnoses and treatment methods. Additionally, we always encourage our patients to follow our suggestions and recommendations to prevent/minimize the chances of recurrence of diseases.
Our urologists at Fifth Avenue Urology have long-term experience of handling kidney cancer cases.
Call us today at 212-675-3186 to schedule an appointment with our best kidney specialists in NYC today.
———
References